Come one, Come all in celebration for Toys For Tots. We are raising 1000 toys and putting a smile on a 1000 of faces....Please bring a toy... We are providing kids entertainment, special guest performances, DJ, food, and raising funds with Krispy Kreme Doughnuts. Our event is to make sure we can do all we can and not leave families behind during this Christmas season.
As we reach our goal, what better way to do it with some fun events and celebrate Jesus which is the reason through giving, and praising the one who is and was, and is to come!!! Let's Celebrate Jesus Birthday Together... This event is free. Everyone is welcome...Let's continue to love & support our community....Positive atmosphere and Let's bring in the New Year with Joy... See you there!!!!!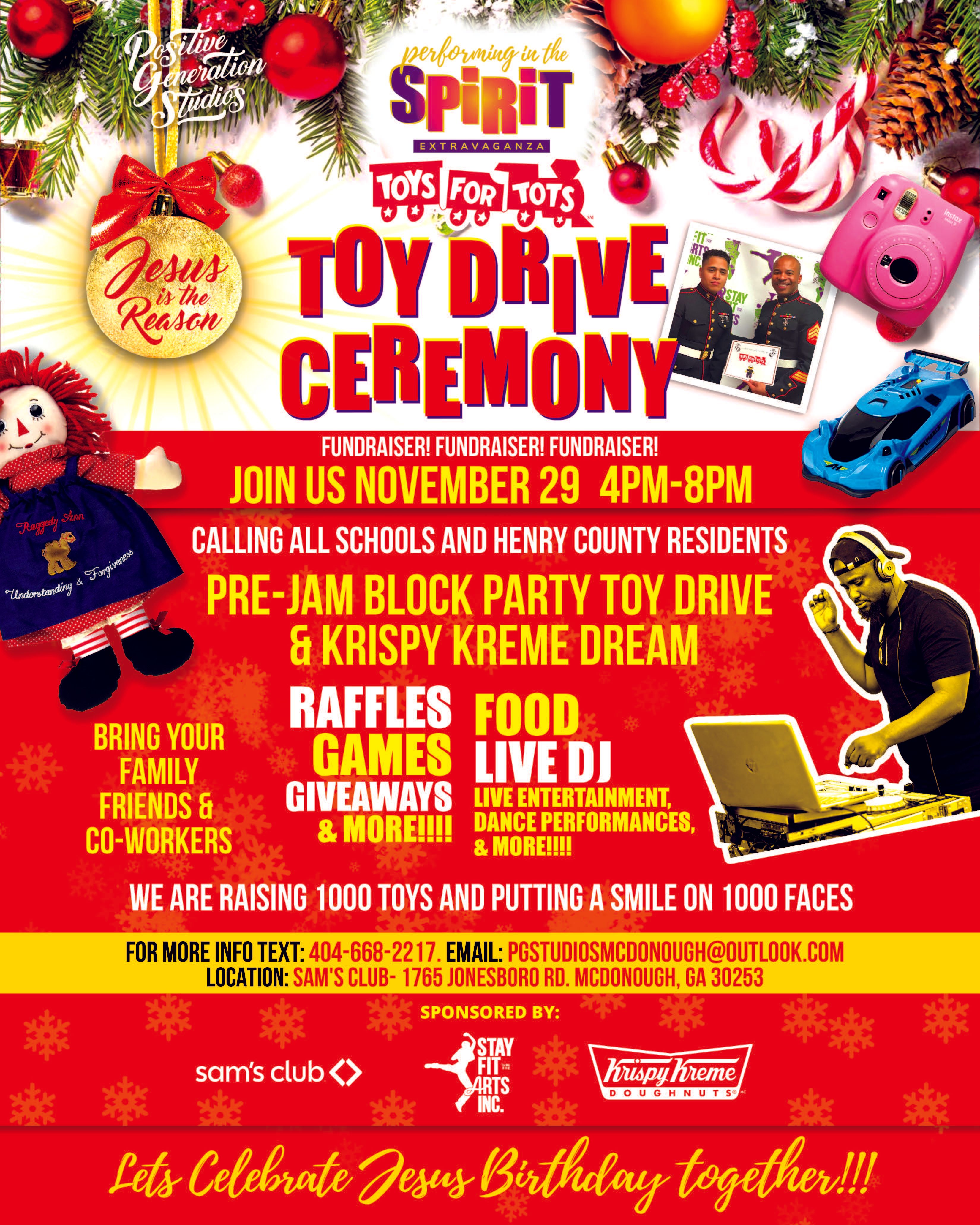 Performing Arts Event & Audition @ Sam's Club Henry County Nov 29 4pm-7pm(Enroll Now-404-668-2217)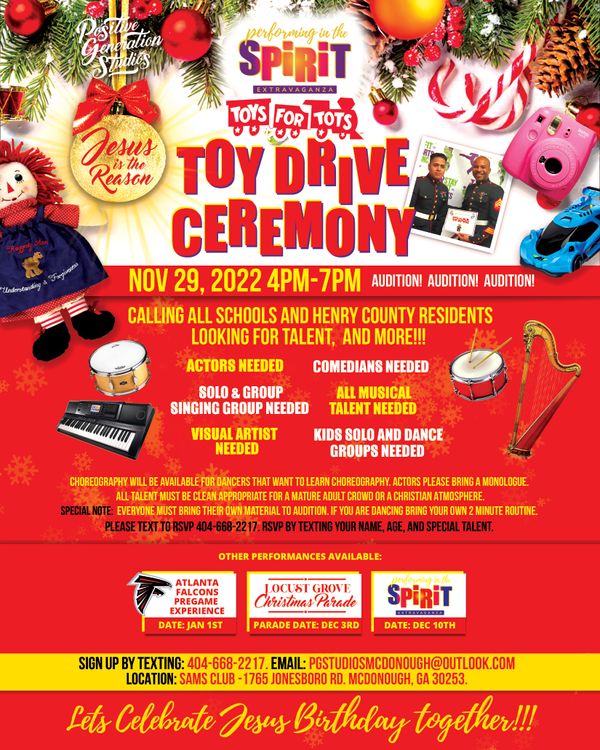 Looking For Talent, Vendors, And More!!! Performing In The Spirit Christmas Extravaganza. Text 404-668-2217 to sign up now!!!
Join our Kids Christmas Dance Tour (Kids dancers needed)
Stay Fit Arts Christmas Events
Art with Stay Fit Through The Arts, Inc