LOCATION:  James Jackson Elementary School- 7711 Mt. Zion Rd. Jonesoboro, Ga 30236... THANKS...
404-668-2217.....Brian Jones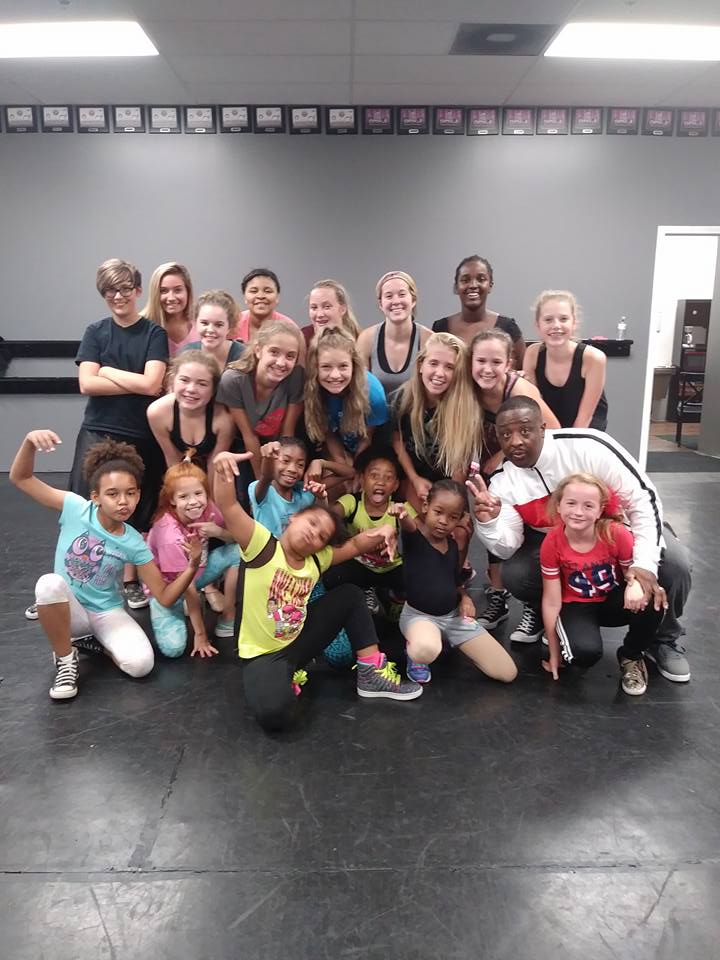 2019 Summer Performing and Education Camp info
WELCOME  to our 2019 SUMMER PERFORMING & EDUCATION CAMP. We are excited to invite the community to our performing arts Summer Education and Performance Camp, where we will enhance individuals to become stars of the future and enhance children academic level such as reading, writing, and english. This Summer Education and Performance Etiquette camp will be target towards  youth and teens that want to persue the performing arts as a career or for exercise, self-esteem, continuing education, and to be creative during the summer break. Campers will obtain the skills in Jazz, Hip Hop, Acting on Camera, Acro/Tumbling, Fitness, Etiquette Skills, and Ballet. The level of achievement for this Summer Etiquette Camp will be FOCUSED on a Beginner and Intermediate Level. Advance levels are welcome.We encourage all participants to maintain a passion attitude status at all time, in this Summer Education & Performance Etiquette Camp. 

Our  2018 Summer PERFORMING & EDUCATION Performance camp goals is to provide individuals that loves the performing arts, an opporitunity to display their talent to industry professional such as Master Teachers, and to advance individuals to become professionals and conduct themselves as a mature humble professional. Another goal is to apply our experience and resources to performers that have the skills but needs guidance, development, direction, and access to the industry; which is not accessible to them. Summer Etiquette Camp mission is to build leaders for todays' society through "fitness, dance, education, and theater, where we will build character for the future, that can be auxillary for other careers of choice.

The Summer Summer Performing & Education Camp hours will be from 8:00am-5:00pm- Monday through Friday. Ages: 5-18. There will be two levels ages 5-10 and 11-17. Free T-shirt, breakfast, Lunch, and snack will be provided. All participants must bring their own lunches. Sack lunch are recommended.  All Black comfortable dress attire tap shoes, leotards, gym shoes, old all blue jeans is needed, yoga mats, ballet shoes and jazz shoes are optional. This session will be from May 28 2019 - July 27, 2019. Master classes with So You Think You Can Dance choreographers, and other master professionals  upon participants availability. Performance at Philips Arena at an Atlanta Dream Half-time and Atlanta Falcons game will also be available. Everyone will have a chance to participate. DON'T MISS IT, JOIN THE EXPERIENCE RIGHT TO HOLLYWOOD!!! SEE YOU THERE!!!

Location: McDonough Location(Private)..Call for more information-404-668-2217
   
2019 SUMMER ETIQUETTE & PERFORMANCE CAMP classes consist of:
Ballet, Jazz, Hip Hop, Fitness, Acting, Vocals, Arts n Craft, Etiquette, and Education(writing, reading, English).
 
Please call for rates. Summer camp MAY 29-July 27.
additional weeks upon request


 
Benefits that Participants will achieve at our 2019 Summer Education & Performance Camp
Participants will improve their fitness as well as their nutrition habits, that will enhance their ability to become an all around performer.

Participants will be capable to submit themselves to the industry as a semi-professional  performer, artist, dancer, or Actor

Participants will have a chance to perform at Philips Arena, Commercial Shoots, Master Classes, and more .

Participants will learn education skills that will enhance their knowledge in grammar, writing, mechanics & reading comprehension. They will be able to identify all 8 parts of speech as well as learn how they function in sentences. They will be able to properly write an essay as well as become familiar with the MLA format/the college format. They will be able to effectively use commas, semi-colons, colons, quotation marks, end marks(mechanics/usage). Lastly, they will enhance their understanding of what they are reading to promote better responses & answers on tests.

Participants will gain self-esteem, character, discipline, and personality.

Participants will inherit team skills, performance skills, acting on camera skills, leadership skills, and personal skills while collaborating together in a group setting, that will develop themselves to be accepted in their career of choice.

Participants will be able to advance their level of acting and dance ability, to the highest level, that will be pleasing for any industry level of entertainment.

Participants will get a chance to be creative by designing their own dress attire, and incorporate visual arts by designing a colorful backdrop for the ending showcase.

Participants will receive a certificate for completing the entire Summer Education Performance Camp.
Summer Etiquette Camp 2015 Photoss